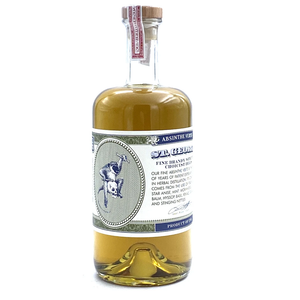 Five Eight Liquors
St. George Absinthe Verte
Regular price
$61.99
$0.00
Real absinthe. No artificial ingredients, no gimmicks.
The first legal American absinthe released after the U.S. ban was lifted in 2007, St. George Absinthe Verte remains one of the most acclaimed and respected spirits in this category.
Made from a host of real botanical ingredients, ours is a layered and evocative expression of this beguiling and highly spirituous herbal elixir.
And it has a monkey on the label!
---
More from this collection